What to buy in Nieu Bethesda
Tot Hier Toe
A friendly farmstall with a lot of things. Lovely Karoo Meat, Biltong, Dry Wors, Fresh vegatables, Jams, Curio's. Enjoy a tasty meal or drink a cup of coffee while the children enjoy the touch farm. They can feed all the animals. A place to stop and relax. Quiet farm atmosphere with a beautiful viewing. Every day open – Sunday special lunch
Contact: Chrissie 082 579 7460 or tothiertoe@yahoo.com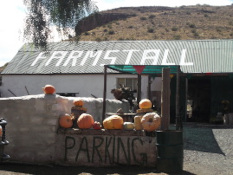 Ibis Lounge shop
Our pantry is stocked not only with some delicious locally sourced delicacies but also with some of The Ibis kitchens' favourites made from what has been harvested in our garden. There is also a range of proudly South African handmade goodies that will add a touch of the Karoo warmth into your home or as great gift ideas.
Contact: Barbara 072 110 6254 or info@theibis.co.za | www.theibislounge.co.za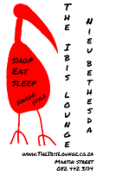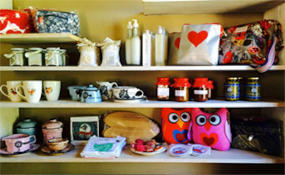 Cement Owls & Wirework
In keeping with Nieu Bethesda's creative energy, many crafters make a living from their unique crafts. Cement owls and mermaids ~ inspired by the owl House's 'Miss Helen' are lovingly created in her memory.
A visit to Nieu Bethesda wouldn't be complete if you don't take a bit of it home!
You will find artists selling the wares, ranging from cement sculptures to wirework made from recycled items in front of the Owl House.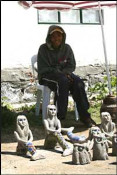 Bethesda Art Centre & Gallery
You'll be amazed at the intricate large wall-hangings designed by a team of artists in the workshop. These award winning tapestries feature in large corporate collections in South Africa and abroad.
The gallery features locally produced crafts and you'll meet James Heugh on the veranda, where he creates his distinctive prints.
049-8411 729/731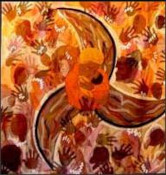 Martin & Charmaine Haines Contemporary Ceramics Gallery
The Martin & Charmaine Haines Contemporary Ceramics Gallery offers a diverse and evolving selection of Contemporary Ceramics by leading South African ceramicist Charmaine Haines and Studio Potter Martin Haines.
The Gallery combines the work of both artists, offering conceptual, innovative, one off sculptural works of art and functional ware.
049 8411 767 / 078 777 1966 / info@charmainehaines.co.za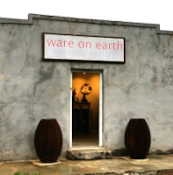 Nieu Bethesda Properties
After a visit to Nieu Bethesda, you may be tempted to buy a piece of it—that's how many of us ended up here! View homes & plots in Nieu Bethesda with a Registered Estate Agent.
Hester Steynberg ~ 049 8411 302 / 082 698 0029 / info@ganora.co.za
Sneeuberg Microbrewery, Cheese Farm & Coffee Roastery
All beer made at the Sneeuberg Brewery use only malt, hops and natural spring water to produce a beer that is free of preservatives or additives. You can try a Bitter Karoo Ale, a slightly sweeter Honey Ale and the smoky Dark Roasted Ale.
Our cheeses are hand made from raw wholesome cow and goats milk using traditional methods of cheese making.
049 8411 602 / sneeuberg24@gmail.com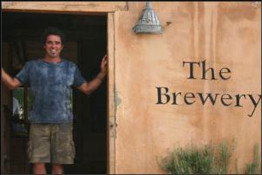 Dust Covers Bookshop
This welcome addition to the village offers a large variety of books in a relaxed and friendly atmosphere.
Pop in for a cup of coffee and a chat, and if there is any book that you have been searching for, Victoria will find it for you!
082 517 0045 ~ victorianance@hotmail.com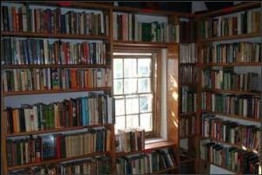 Martin Haines– Studio Potter
HARE collectables by studio potter Martin Haines – a selection of Objet d'ART ceramic works both sculptural and functional.
Work available: Ware on Earth Gallery. Church Street
049 8411 767 / 078 777 1966 / info@charmainehaines.co.za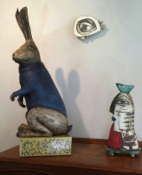 Infinity Gallery
Features contemporary art by Dirkje Daling. Come and enjoy this serene space, like entering into a refreshing pool amidst the heat.
I enjoy playing with nature, often incorporating landscape and installation art in the gallery.
Occasional piano recitals as advertised.
Please visit our website at http://www.artinfinity.co.za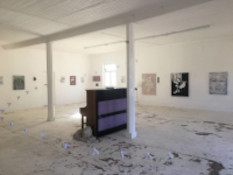 The Karoo Lamb
Browse our selection of local and Karoo crafts, pickles and preserves
Call to Katrin on 049 8411 642 or 072 7427113 or email accommodation@nieu-bethesda.com
Karoo Stuff to Buy
Located at the 'And the Cow Jumped over the Moon' guesthouse, this shop with a difference offers locally produced clothing & decor items.
Immelman Street, next to Nieu Ceramics
049 8411 633 / 0824509649 / casper1@pixie.co.za